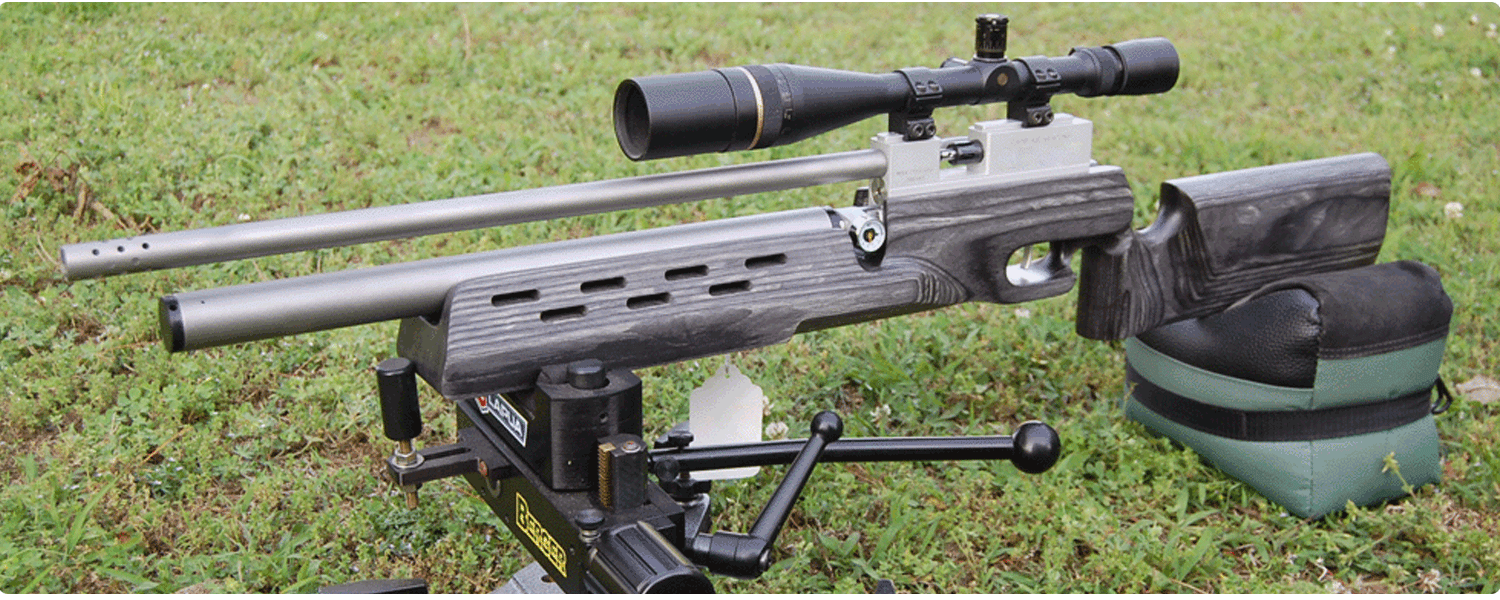 The most winning air rifle made in America. On field target courses and benchrest firing lines all across the globe, the TM1000 has seen and conquered them all. The TM represents 35 years of airgun mastery. Each one of these incredible rifles is hand fit and tested by the master, Martin Rutterford. Featuring Lothar Walther barrels, precised regulators and a myriad of user configurable options as far as stocks, air cylinders, and power tunes, the TM1000 is truly a purpose built rifle.

---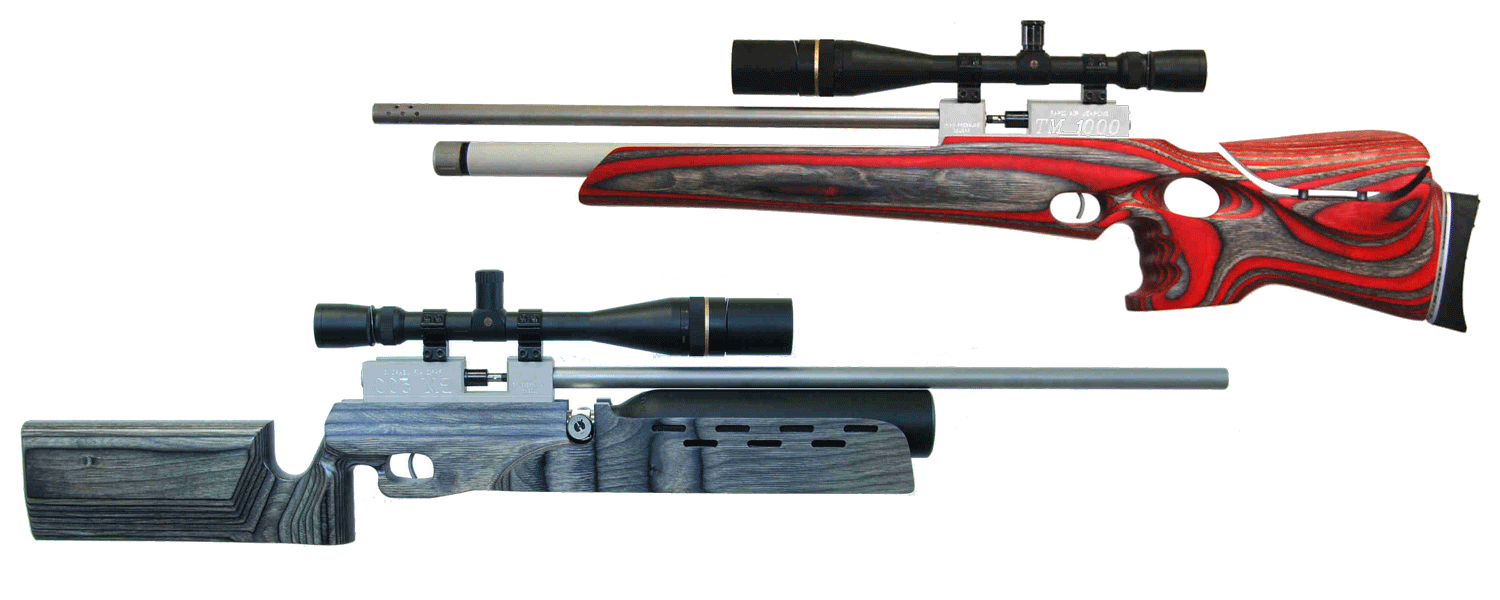 The TM1000 can be set into stocks specific to field target, benchrest, or even into our new R.A.W. air rifle chassis system. The core of the TM1000 is the classic single shot TM action. Machined from a solid aluminum billet with the latest CNC technology, the TM action is as rugged and reliable as it is accurate. Often chosen by traveling competitors due to single piece design, the TM1000, although beautiful is a rifle that will hold up to the rigors of competition. After all your preparation and practice, the TM wont let you down when match day rolls round.

---

Every TM1000 rifle is built to order. If you are interested in the best the airguning world has to offer, contact us today to start your dream airgun build.
Phone: 1-931-565-3301Email: info@rapidairweapons.com