Capable of sub 1-inch groups out to 100 yards, the HM1000x by RAW Airguns is the ultimate in long range precision. The most accurate pre-charged pneumatic air rifle made in the USA has been designed with hunters and competitors in mind. The LRT combines reliability, accuracy, and American craftsmanship to provide a confidence in hand that is unmatched by any other air rifle.
---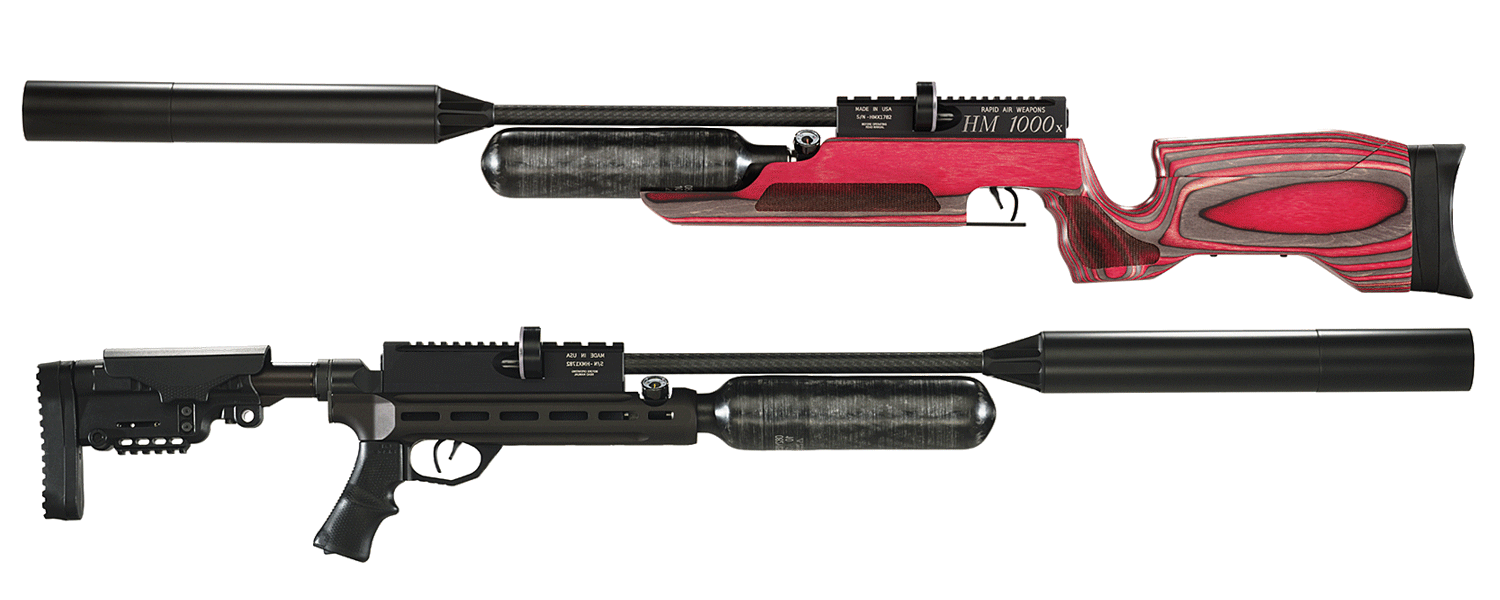 ---
Available in either the LRT laminate stock or our all aluminum chassis system. Both stocks features ample M-Lok® mounting points for bipods, slings, or other accessories.
At the heart of each rifle is the proven HM1000x receiver featuring our high-power tune, creating up to 50 foot-pounds of muzzle energy in .22, 60 foot-pounds in .25, 80 foot-pounds in .30 and 130 foot-pounds in .357. The fully regulated design ensures that shot strings are consistent and the 480-cc carbon fiber bottle ensures that you will have enough air onboard for extended stays at the range or in the field. Every HM1000x LRT features a Lothar Walther, polygon rifled barrel that, after being fitted to the receiver, is tested to ensure accuracy before it leaves the factory.





Phone: 1-931-565-3301